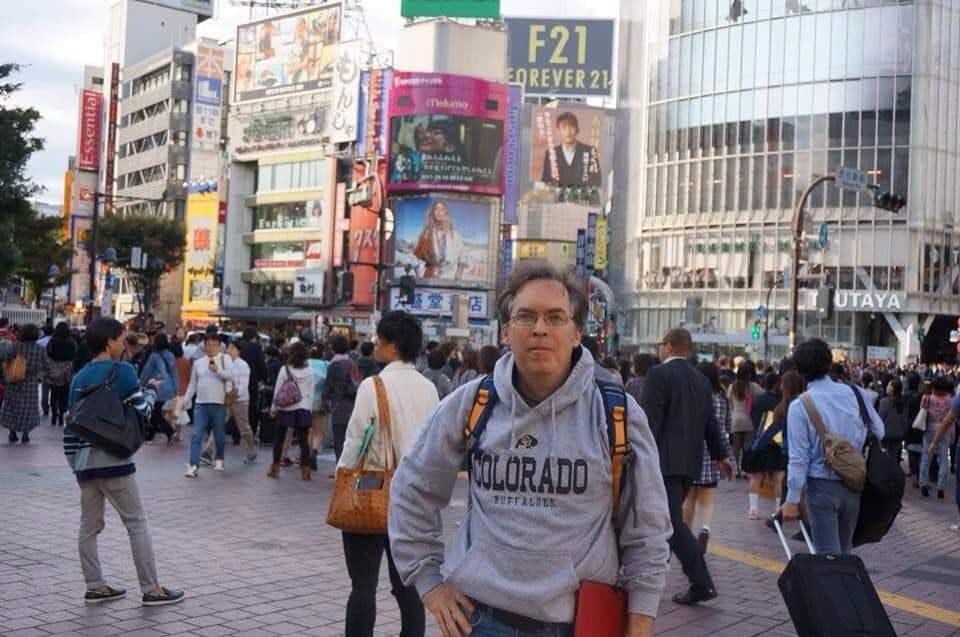 Anniversary Announcement Spurs Raile Retirement
Professional academic advising at CU Boulder turned 25 this summer. To celebrate, advising leadership threw an anniversary party complete with cake, Army guy figurines, games, and some gum.
While the anniversary party announcement sparked excitement in most advisors, Scott Raile, A&S First Year Advisor and co-author of the canonical work on Lennon entitled Strange Days Indeed, had a very different reaction.
"I was among the original group of professional advisors on campus," explained Raile, "and that shout-out in the email from Shelly and Scarlett made me realize I've been doing this for 25 years. I love my students and all, but – dear lord! – 25 years! I've gotta get outta here!"
After the anniversary announcement, Raile promptly tendered his resignation. Now all eyes turn to Angie Greenwald of A&S First Year Advising, as she also received a shout-out in the anniversary email.
"Since Scott announced his retirement, Lily has been bringing me all sorts of goodies and offering me tons of flexibility," said Greenwald. "Don't say anything to Lily, but I think I'll keep her on edge for as long as I can and really milk this for all it's worth."
The Bacon wishes Scott all the best as he begins the first day of the rest of his life.