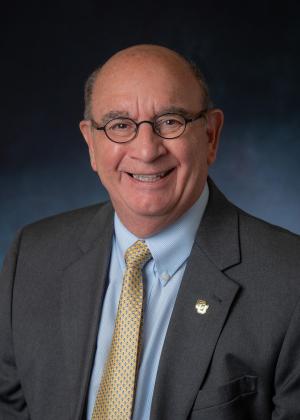 Chancellor Assumes New Title: Santa Claus
Campus officials announced today that the part of Santa Claus at this year's senior leadership holiday party will be played by none other than Chancellor Philip DiStefano. While this role has historically been filled by mall Santas and underpaid academic advisors, the Chancellor is clearly excited to take up the reins. 
"I've always been envious of these bristly men with their festive fragrance of bourbon, cookies, and cigarettes," explained DiStefano. "They all have that same special twinkle in their eyes – that merry combination of holiday cheer and deep despair. I want that twinkle! I know I'm ready!"
The Equal Pay Act requires that the University post the Santa Claus position for a minimum of three days. Fortunately, the Chancellor's handlers are confident that DiStefano will rise to the top of the candidate pool. "We've tailored the job posting to fit perfectly with DiStefano's background and qualifications," they explained. 
Position requirements include a doctoral degree, NCAA leadership experience, and at least 45 years of employment at the University of Colorado Boulder. Special consideration will be given to candidates with current or previous experience in such roles as Chancellor, Provost, and Dean.