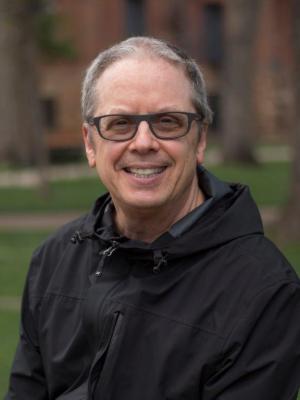 Inspired by Webinar, AAC Places Lynn on Academic Advisor Suspension
The AAC announced today that they are placing Michael Lynn, Academic Advisor for Sociology and Jewish Studies, on Academic Advisor Suspension.
A source close to the AAC Leadership Team says the decision was inspired by a recent CE webinar on supporting students in academic difficulty. "As soon as we – I mean they – the Leadership Team – heard CE talk about how suspension and dismissal are actually meant to help students, everyone had the same thought," said the source. "It was the solution to our problems! Or – er – it was a wonderful opportunity to further support advisors."
The AAC Leadership Team quickly drafted an Academic Advisor Standing policy, which includes a scaffolded system of warnings and actions, and even options for reinstatement. While the reinstatement process remains unclear, Scott Zeman, Assistant Director of Social Sciences Advising and Lynn's supervisor, assures us that the process is robust. "It's very robust," said Zeman.
Lynn is currently the only advisor impacted by this new Academic Advisor Standing policy.
"We would normally start by placing advisors on some sort of alert or probationary status," said Megan Stephenson, Operations and Business Process Analyst, "In Michael's case, we figured he's had more than enough warnings, so we went straight to Academic Advisor Suspension."
While on suspension, Lynn is only eligible to advise non-human animals. In order to avoid Academic Advisor Dismissal, which would leave him ineligible to advise both human and non-human animals, Lynn will need to successfully complete at least 2.5 appointments by the end of his first semester on suspension.
"That means that Michael needs to be able to make it through three entire appointments without making some weird joke, without marching in place, and without mentioning QAnon," explained Stephenson, "and he needs to log at least two of those three appointments."
When asked how he felt about his suspension status, Lynn asked, "Have you seen The Social Dilemma yet?"