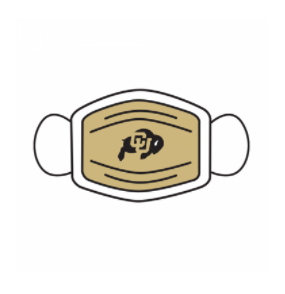 Campus Prepares to Lift Mask Mandate, Realizes CU Lacks Shirt Mandate
As the campus prepares to lift the mask mandate at the end of June, anxiety is growing among senior leadership about the lack of a shirt mandate.
"The concern around this shirt mandate situation is both sudden and impactful," said Stanley Ly, Director of the Faculty and Staff Assistance Program. "Unfortunately, I'm unable to share anything beyond that."
While The Bacon cannot state with any certainty what exactly sparked this apparent need for a shirt mandate, faculty and staff across campus are developing theories. Some say the COVID Taskforce wanted to be able to keep using that giant and incredibly fun "MANDATE" stamp they had just ordered. Others point to the recent Gladhart-sunbathing-on-the-quad incident. Others still think it has something to do with that first in-person senior leadership meeting in which Chancellor Phil DiStefano showed up without a shirt.
"So I forgot to wear a shirt?! So what?! I was used to working from home!" explained the Chancellor. "At least I remembered my tie!"