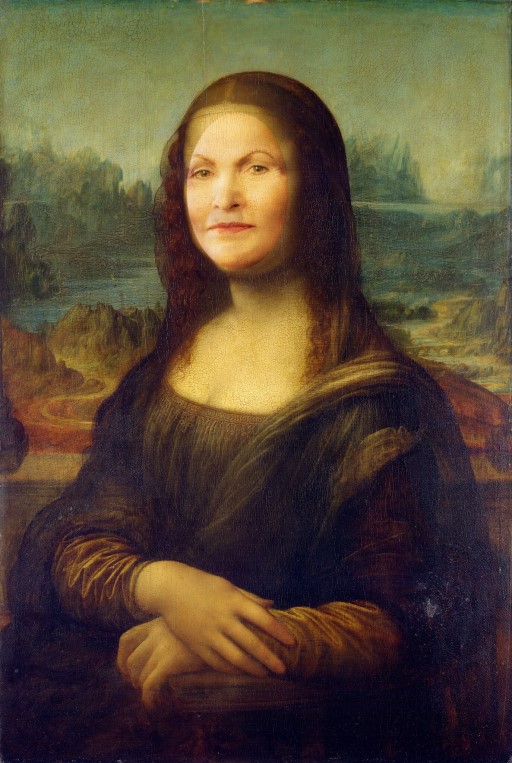 Ex-AAC Head Guertin Receives NACADA's Virginia Gordon Award
Elizabeth Guertin, one-time Director of Advising and Assistant Dean in the College of Arts & Sciences, received the 2020 Virginia Gordon Award of the National Academic Advising Association.
Guertin, now Assistant Vice Provost for Undergraduate Education at Indiana University, said she was pleased with the award, but felt it was long overdue. "To paraphrase William Gladstone, an award delayed is an award denied. I have waited so long for this. So. Long."
Charlie Nutt, NACADA Executive Director, explained the significance of the Virginia Gordon Award. "It's presented to a person who has made a significant contribution." Off the record, Nutt admitted, "It's the kind of recognition given to a person who's been around for decades but has never received an actual award for anything. Plus, uh," said Nutt, his voice dropping to an enthusiastic whisper, "strange stories were coming out of Indiana. Things you wouldn't believe. Some people thought if we appeased her, somehow…" (The reporter apologizes, for, at that precise moment, the line was cut and Nutt could not be reached for further comment.)
Despite numerous inquiries and a Freedom of Information Act inquiry, no one admitted to having nominated Guertin for the award. Numerous individuals cited their complete and utter support for the aware decision, however. "Sure?" enthused one source close to academic advising professionals.
"I mean, she's been at this for a really, really long time, hasn't she, so I guess it… wait," said the source, emotion overtaking their ability to continue. "Actually, it's weird how long she's been around," continued the source, scanning google images. "Wait – this can't be right. Here's a picture of her dated 1932, but she looks just the same," said the source, in obvious awe of Guertin's accomplishments.
Other sources were just as enthusiastic about Guertin's award. "Wow, that is eerie," they shuddered, looking over the shoulder of their colleague at the numerous computer images showing Guertin over an impossible number of decades. "This picture from a painting done in 1799 looks just like her; with the severe bun and the earcuffs and everything, but that's not possible, is it?"
Citing a photograph of an ancient sculpture dated 754 BC bearing uncanny resemblance to Guertin, another colleague gushed, "It's kinda funny. I worked for (Guertin) the entire time she was at CU-Boulder and she always called me Romulus, which was not my name, and would always commend me for my choice of Palatine Hill for the city of Rome," this source warmly recalled, excited to see Guertin finally recognized for her decades-long mid-level leadership. "I just assumed she was a Classics major or something and was making an obscure reference to my choosing to work at CU. I wonder…"
Right before publication, all but one of our sources asked not to be named. The Bacon caught up with Peter Freitag, a freelance contributor to this publication, and who could be seen for years following Guertin around the beautiful Boulder campus.
Over a light lunch of schnitzel and spatzele, Freitag, who asked us to call him "Van Helsing," which we assume was a nickname given him by his dear mother, asked us exactly how much we knew about the undead.
"It's imperative you understand the basic rules governing the existence of the undead so that they can be destroyed," he effused, his eyes brimming with emotion as he took in the enormity of Guertin's recognition. "This will only make her stronger!" he cried in evident delight, and we couldn't agree more. We congratulate her on her award and offer our thanks to NACADA on having selected such a deserving recipient.
This reporter is excited to share that, just after this piece was published, Elizabeth Guertin reached out to me directly and offered me an exclusive interview. Be sure to check out "Interview with the Advising Administrator" in the next edition of The Bacon.