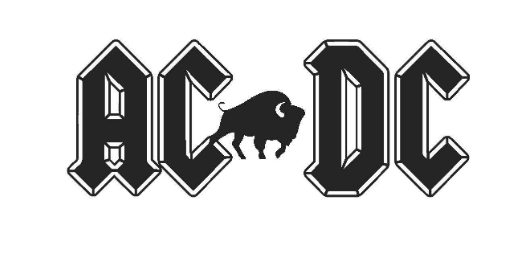 ACDC Too Obvious for The Bacon
The Bacon has decided not to write an article on the Advising Community Development CoLab (ACDC) despite numerous requests from Baconators. While we could have said that the conference was sure to be dynamite or that it would finally get advising out of the red and back in black, the puns simply weren't worth the effort.
We also didn't feel the need to point out the obvious copyright infringement – or the awkward kerning of that buffalo in the ACDC logo for that matter. And let's not forget the unusual capitalization in "CoLab," and how that just makes it feel like people couldn't decide between ACDC and CoLab, so they split the difference and did both. Not worth our time.
We know some Baconators hoped we would have something to say about the fact that the conference changed its name from Advisor Day to the Conference on Student Success & Advising as a way to be more inclusive of academic coaches and other non-advising members of our community, and that Advising Community Development CoLab feels like a move in the opposite direction. Not only that, but non-advising community members may not even be aware of the name change since the announcement went out to the advisingcommunity listserv, which is just meant for advisors, rather than the ssanet listserv, which is meant for the broader community. We didn't see the need to write an article about this.
Some Baconators pointed out that the conference is scheduled for the start of fall and summer enrollment, which isn't exactly an ideal time for every advisor on campus to be unavailable to students. Again, not writing about that.
While The Bacon heard your requests, we simply felt this one was too obvious for us to dedicate a whole article to it.